Dating Site for Farmers
Being outside, farming, and taking care of animals doesn't leave much time for dating and meeting new people. That's why dating sites for farmers are great platforms that countrymen and those looking for farmers can use in their search to meet people from the same target group.
This group of people, who are all about the rural parts of the country, are not just specific based on their place of residence. They have a completely different view of life and want to find like-minded people who understand that way of thinking.
Nowadays, this isn't an impossible task. All the people from this target group have to find is an online dating platform to meet local people for casual talk. If some want something more serious, they should find dating sites for relationship-minded farmers.
Let's look at the main benefits of dating sites for farmers, tips on using them, safety precautions to think about before signing up for one, and FAQs about them.      
Benefits of dating sites for farmers
Dating sites for farmers come with a great set of benefits. Here are the top four:
1. You can find love from the comfort of your own home 
Living in rural areas requires constant traveling to the city if you want to date. With online dating services for farmers, you can do it from the comfort of your couch. This comfort will help you chat freely and ensure a dating experience with no stress. 
2. You can meet people with similar taste 
Whether you're a cowboy or a cowgirl is irrelevant. You no longer have to worry that you won't find someone who will understand you and agree with you. Dating platforms for cowboys and cowgirls will help you find like-minded people and lead the same lifestyle.
3. You can build long-term relationships 
Just be patient when you sign up for an online dating platform for the first time. Sooner or later, you'll find someone worthy of a long-term relationship or even someone with whom you will want to spend the rest of your life. Just create a genuine connection. 
4. You can indulge in deep and meaningful conversations
The beauty of online dating platforms is that you are the one in control of how deep and how meaningful your conversations with your potential partner will be. If you wish, you can talk online for months, share skills and knowledge, and meet them in person when the time feels right.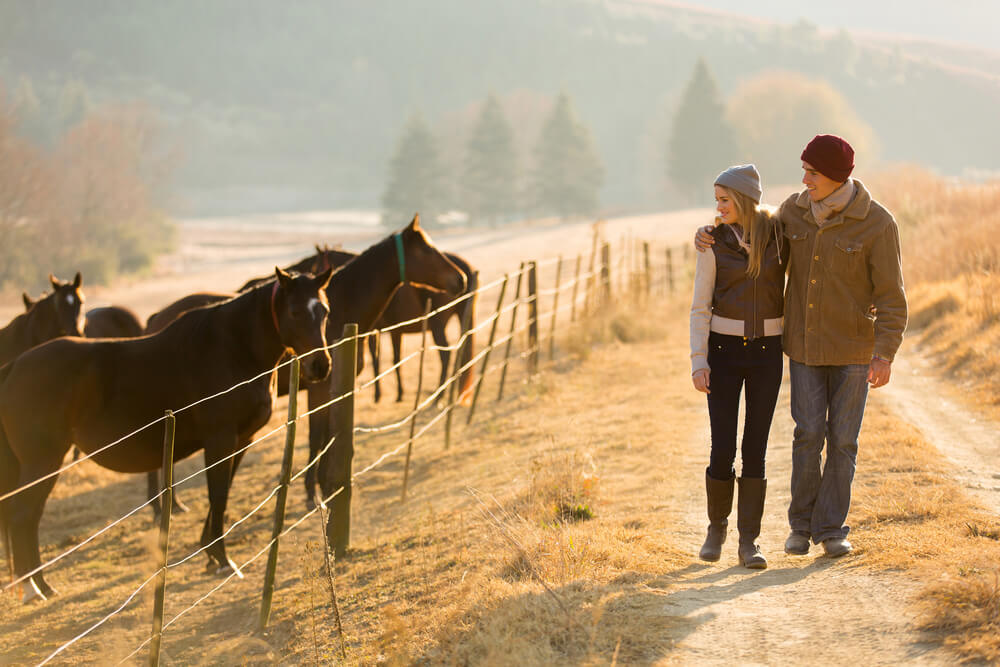 Tips on how to use dating websites for farmers
There isn't much to learn about online dating; it's completely straightforward. However, it's good to have some aces up your sleeve, which is why you should consider the following three tips.
1. Take your time and explore thoroughly 
Dating for countrymen is not just about sending DMs. It's much more than that. Most country-loving dating sites include matchmaking roulette, group chats, and video calls. Always take your time and explore all the features to increase your chances of finding your soulmate.   
2. Express yourself 
Dating for cowboys and cowgirls is structured around a particular target group of people who want to meet singles in this line of expertise. Therefore, you shouldn't be afraid to express yourself, stay true to your beliefs, and be honest - the right people will appreciate it. 
3. Dedicate your time to your potential match  
Country women dating countrymen is a common combination. However, it doesn't mean that they're the perfect match just because they are into farming and rural areas. You'll have to dedicate your time, be patient, persistent, and express interest if you want a solid relationship.  
Safety precautions regarding online dating sites for farmers
Like everything else in the world, dating online for singles farmers comes with potential downsides you should be aware of. To avoid these inconveniences, we suggest you follow these two most important safety precautions to be on the safe side:
Never share private information or sensitive content - if you feel some of your info could be misused and used against you, don't share it. It's OK to share your likes, dislikes, hobbies, and interests, but don't share your home address, phone no., or financial info.;
Always report profiles that seem fake - if you notice inappropriate behavior from a profile, or think that profile is fake, reach out to customer support and report that profile. The team of experts of that dating site for farmers will do their best to ban such profiles.   
Conclusion
In a nutshell, dating services for country singles are an excellent place for those who want to meet like-minded people and a great way for single cowboys looking for love to find their matches. These websites are convenient and work well both on PCs and mobile phones.
Besides, they offer numerous other advantages we mentioned above that no other traditional method for dating could offer. If you give these platforms a chance and be persistent, you are guaranteed to find a soulmate to start a farming life together with.