Dating Site for Single Senior People Over 40
40 Is the New 20
Are you over 40 years and looking to get back on the dating horse? Kismia is the right place for you. You might feel intimidated because you think you're the only 40-year-old senior looking for love online. Well, you're wrong. There are tons of singles over 40 years old on Kismia searching for senior online dating 40 plus, so don't feel awkward.
Some people might consider it weird coming online looking for a real relationship. But that's what is in vogue, so happily join the train.
When you've decided to start online dating for seniors over 40, figure out what you're looking for. Is it a serious relationship, just some dates, or friendship? It is important because you don't want to make the mistake of falling for someone who isn't ready for something serious. Senior dating for singles over 40 years old may feel lonely especially when everyone around you is in a relationship and feeling all lovey-dovey and you're just there all by yourself. Kismia dating website for seniors over 40 is the best senior dating site over 40 to give that which your heart deserves.
Some members who found their life partners on this dating site for seniors over 40 gave positive reviews. So don't feel like you're wasting your time. It takes time to find someone who fits all your preferences. It might take a while. In fact, you might have to go through a few people before you meet the one.
Steps to Join Kismia and Start Having a Wonderful Experience
First register on Kismia.com, it's free.
Answer the questions to fill in your profile. Make sure to give the correct answers as wrong information will generate wrong matches. But don't worry: members also have the option of selecting their matches themselves.
Set the preference for the kind of user you would like to meet. Please put in the correct information. For example, you're male, looking for females between the ages of 40 to 45.
There is a free and paid subscription. The premium subscribers have unlimited access to the full features of the website if they pay for 3 days, 1, 3, or 6 months. To enjoy the unlimited access to the special features (instant messaging, initiating and receiving video calls, etc), subscribe as a premium member
Members can also upgrade to the VIP status. It helps members get messages faster from their matches. And puts their profiles first on the list. This subscription is optional.
Members have options to meet local residents within the same location and outside their location. You don't have to feel pressured about anything. If any of the matches pressure you to meet and you're not comfortable about it, that person is not for you. Don't force it. Sometimes people forget others have a life outside the Internet. It still doesn't mean you shouldn't give potential partners some of your time, at least they deserve it. 
Video calls are essential in online dating, not just instant messaging and audio calls. You need to see the person on the other end of the line. Right? You wouldn't want to find out you've been chatting with a ghost or a catfish.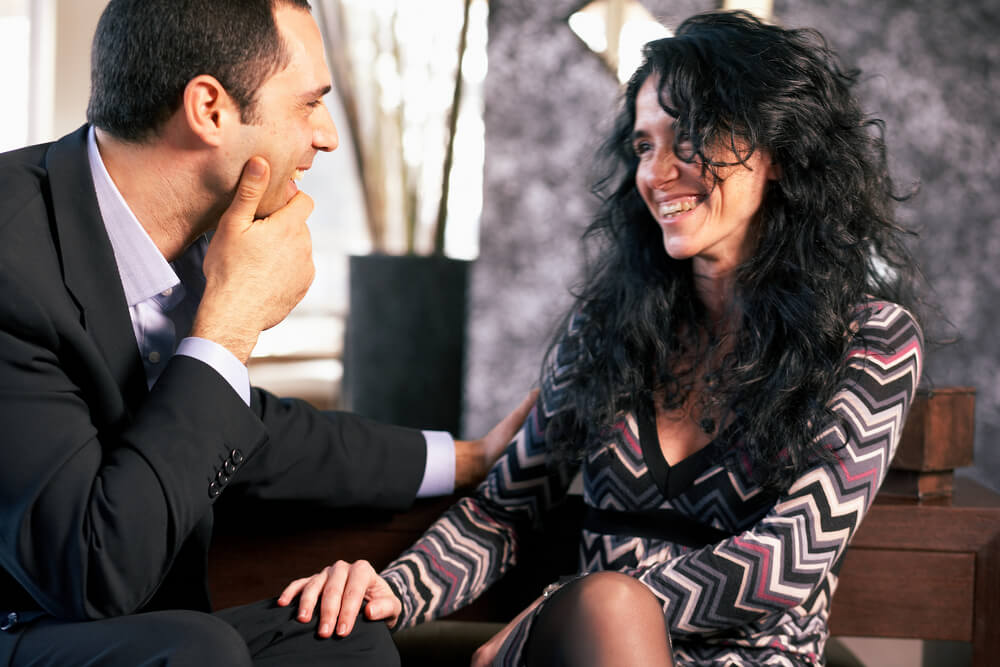 Random Facts
When searching for a member that fits your profile, if you are interested in serious relationships, search for members who are also looking for relationship-minded individuals.
Some millennials and Gen Z members also prefer older dating. If you are interested in younger members, arrange your profile in that order
Kismia is also an online dating site for seniors over 40, there is a high probability of meeting someone of the same age bracket. 
If you like mature online dating for senior singles 40 plus, you're in the right place.
This dating website for seniors over 40 will make all your dreams come through.
Tips for Getting Members Interested in You 
Exercise is good for the body. It improves your mind, body, and spirit. It could be jogging, yoga, or going to the gym. Workouts help boost your self-confidence and overall energy. If it is possible, eat right. These activities will surely improve your physical and mental health, therefore attracting users to your profile.
Upload recent and decent pictures of yourself.
On first dates, visit places of interest. Try out new experiences.
When going on dates with strangers, inform a friend or a family member.
Always look good on your profile photos. Members are also encouraged to upload clear photos of them and not photos of pets or someone else.
Kismia uses an SSL certificate for data protection. User data is protected against cyber security theft or being hacked.
Kismia has available dating tools to make the user experience more fun and exciting. Tools like stickers, dating coins, gifts, and dating games to help members find a match easily.
The customer service team gives a supportive and friendly response. They're always available to solve whatever problems members may have. To reach customer service, send an email to [email protected]