Dating Site for Serious Relationships
When online dating is mentioned, most people think about anything and everything but looking for a serious relationship. Online dating is nothing but a way to find an occasional fling, casual sex, one-night stands, you name it. 
However you look at it, not everybody who uses online dating sites and apps is looking for a relationship with a serious attachment to someone. Fortunately, the world of online dating is incredibly vast, and there is an online dating site for every dating preference out there. If you're single looking for relationship-minded singles, the best way to find them is on the best dating site for serious relationships. 
We're fully aware of how frustrating it can be to look for something serious on dating sites where everyone is looking for nothing more than sex for one night. The best way to get into online dating for serious relationships is to find the best dating site for serious relationships. 
With that in mind, this short guide will show you the ropes of online dating for serious relationships to help you meet people looking for the same thing.
Dating for serious relationships
Most top-rated dating sites allow you to complete your profile with as many details as possible to make finding compatible matches quicker, simpler, and more manageable. If you're looking for a long-term commitment, stating so in your profile won't be enough to attract suitable matches. 
You need a dating social service online that gathers members who share the same dating preference. You need a dating site for serious relationships that gathers relationship-minded people looking for partners and soulmates. 
Start by researching the web to discover the best websites for long-lasting relationships, serious dating, and commitment. This should help to get you started. First of all, you need to know what you're looking for. 
Whether it's mature dating, 30s dating, love, or marriage, there is a dating site for each of these preferences. Online dating makes modern dating culture accessible to people worldwide, so you'll also have to decide whether you're looking for a potential partner in your local area or beyond your city and country borders. 
Online dating sites are designed to bring every online dating niche to just a click away. Once you find the best dating site for serious relationships, just being present there isn't enough to find a soulmate. You have to be clear about what you're interested in and what kind of commitment you're looking for. 
If you want to meet local singles in your location, choose local sites focused on providing members with compatible matches for long-term relationships. Top-rated dating sites also allow you to tap into members of a certain age who are searching for potential partners to forge a genuine connection with. 
Certain sites gather only certain groups of people, like Christians or busy single parents or academics. This can also help you find what you're looking for. The more relationship-minded singles a dating site gathers, the greater the chances of finding a date that could end in a serious commitment.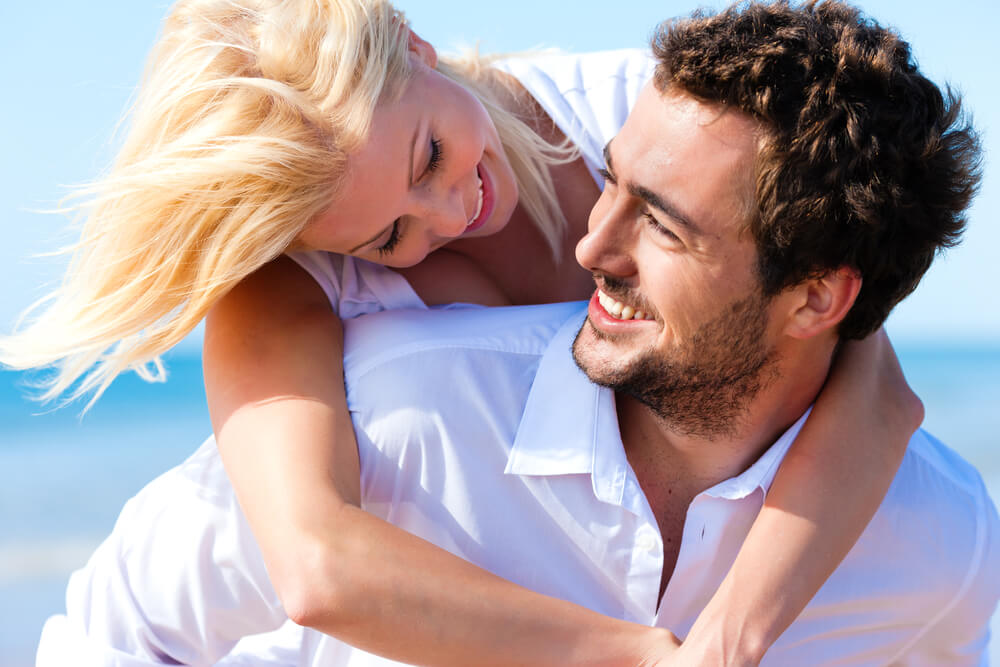 The benefits of dating for serious relationships
The first and the most apparent benefit of dating for serious relationships is that you get to meet many quality people. More importantly, they are all looking to meet like-minded people to find potential partners for committed relationships. 
On the other hand, being in a serious relationship offers a wide range of benefits on its own:
You can still do everything that single people do while enjoying all the good things of a long-term relationship and significant other.
Being in a serious relationship means being with someone who truly knows and understands you. That is something that most people spend their entire lives looking for.
Having a long-term partnership means that you have someone who truly, deeply loves you and shows you support when the going gets tough.
Having a serious partner by your side also means that you share all the good, the bad, and the ugly. The affection is stronger, you know each other intimately, and you can laugh together, which no casual fling can ever offer you.
Monogamy is a sure way to reduce the risk of STDs significantly.
A serious significant other means that you have someone you can trust. This is essential for leading a healthy life.
Tips on how to find a serious relationship online
To help you make the most out of your efforts to find a soulmate on a dating website for serious relationships, we've come up with some valuable tips on how to meet singles who want the same thing.
Know what you want!
Just like in real life, you need to know what you want if you want to find it. If you're interested in a serious relationship, make sure your presence on online dating sites reflects your intention in a transparent way. It will help to match with singles who share the same preferences.
Create a profile with a clear intention!
All people you match with will view your profile to see the things you're into. A thoughtful profile that showcases your intentions can significantly increase your chance of finding a deeper connection with someone.
Don't be afraid to show your face!
Upload as many photos of yourself as you can on your dating profile, and make sure you choose the ones where your face is discernible.
Don't hesitate to send messages!
If you find someone you like, don't be shy and go ahead and send your messages to let them know you're interested. On the other hand, if you've received any messages, feel free to respond and get in contact. Starting a conversation is a sure way to engage with someone you like. Relax and keep the conversation running.
Conclusion
Finding love is never an easy thing. However, it's not impossible. You have to be patient and know what you want. If someone rejects you, don't take it personally as it's just how life is. 
Move on, find new people, and hope for the best. A top-rated, best dating site for serious relationships gathers thousands, even millions of members, so you shouldn't have any problems with finding plenty of like-minded singles.