Dating Site with Catholics
A very few chosen ones are blessed with what we call love at first sight. That kind of romantic success is so otherworldly and rare that most of us devote our whole lives searching for that special someone. Searching for love in the modern-day world is daunting for everyone. 
If you're looking for Catholic dating advice, we'll be happy to give you some.
Even more than that, we will explain why online dating for Catholics is a fantastic way to dip your toe in the water and become a new person. Whether you're searching for Catholic women or Catholic men, a romantic affair or a happy marriage, online is the right place to be. 
Here's what you can expect from dating sites for Catholics, how to stay safe, and what you can do to meet the person God has intended for you as soon as possible: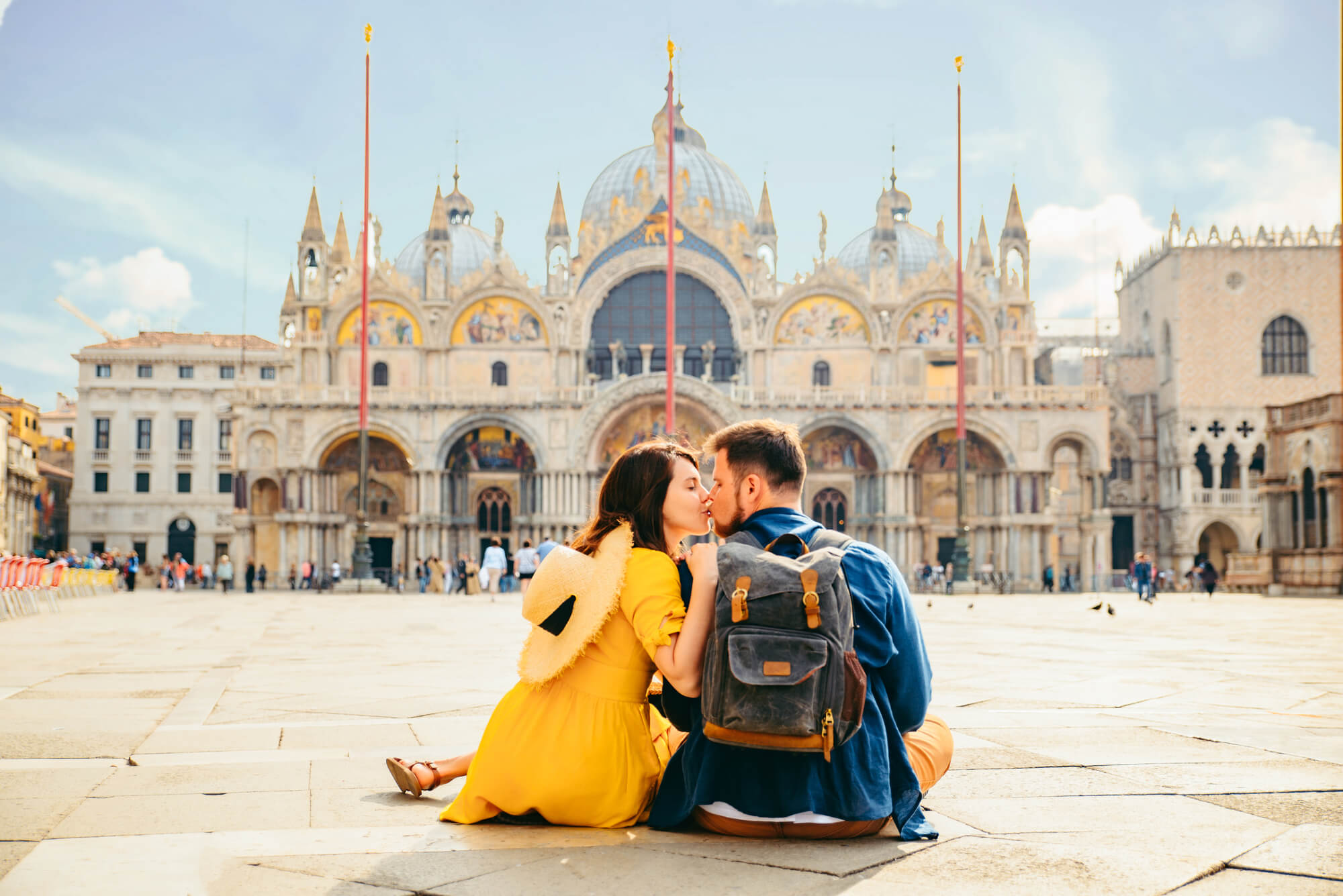 The Advantages of Online Dating for Catholics
If you've already tried to find true love offline, you know just how difficult it can be to meet like-minded people. Religious devotion is not the only problem - finding a person with all the right qualities is already complicated enough. But, don't despair, as our good Lord said:
We are afflicted in every way, but not crushed; perplexed, but not driven to despair. 
      (2 Corinthians 4:8) 
Catholic online dating has a couple of advantages over offline dating:
Designed specifically for you
Dating-wise, any dating website with Catholics is better than a community of non-believers. It goes without saying that you can meet wonderful people among non-Christians too, but people who share your passion for God's word already share your other values, too. 
Dating websites for Catholics are designed specifically for you. 
The people you can meet there also share your notions of dating, relationships, and marriage. Like you, they are looking for love and a spiritually supportive partnership.  
Allows you to look everywhere
Arguably the best thing about choosing a dating site with Catholics is that it allows you to meet people from across the country. You will probably be able to meet local churchgoers too, either from your own community or somewhere else. Online dating defies physical distance.
Easy and convenient to use
Dating sites and apps are easy, convenient, and fun to use. 
Even if you're not particularly tech-savvy, you'll be able to find your way around a Christian dating site. The best apps have easy navigation and user-friendly interfaces designed for people from all walks of life and technological backgrounds. It's like playing a game on your phone.
How to Meet the Right Person on a Christian Dating Site
Different dating sites cater to different audiences, but the rules are always the same - whether you're Christian or not. The following suggestions will help you not stray for any longer than you should. If prayers don't help, these online dating tips for Catholics certainly will: 
Describe yourself in detail
Are you looking for relationship-minded people or just someone to talk to when you're lonely? Do you prefer dating your age or older men? Perhaps you have a wish list with specific qualities you'd like to find? What about their education, relationship goals, or taste in music?
The more detail you go into, the better.
Describing yourself and your expectations as explicitly as possible will help the dating site algorithm find you the best match. It will also encourage the people who fit your description of true love to approach you and start a conversation. So, spend some time setting up your profile.
Be open to conversation
Offline, all sorts of trivial things can ruin your special date. You might have a bad hair day and decide to reschedule. You might get sick and have to stay home. Covid is another obstacle for people in pursuit of romance, making the number of great dating opportunities even smaller.  
The fact that online dating sites are available 24/7 is one of their greatest advantages. You can spend the night talking to the person you like even if you're sick or tired or simply don't have enough time to dress up. And, as already mentioned, physical distance is not a deal-breaker.
Don't waste anyone's time
Meeting people online means that you don't have to fear rejection. 
If the person you've decided to start chatting with doesn't like you, you can simply shrug it off and keep scrolling. Keep in mind that this goes both ways - if you're 100% certain that you don't like your match, don't waste anyone's time. The Christian way is to be polite and kind. 
How to Stay Safe While Using a Dating Site
One of the greatest perks of joining an online dating site for Catholic singles is that it's generally safer than offline dating or other dating sites. However, it's still better to be safe than sorry. Bad people have cunning ways, and you might not be able to recognize them right away. 
We recommend taking these precautions:
Be cautious whenever you meet someone new.
Never share your personal info with strangers. 
Don't accept an offline date if it's not comfortable.
Choose a public space for the first offline date.
Always report fake and inappropriate profiles. 
Final thoughts 
As Christians, we usually face more challenges than we would have if we weren't already tied by our love for Christ. Dating is not always easy, as people tend to question, doubt, and judge our beliefs. Finding the right person who shares our spiritual values is a test in its own right.  
Luckily, finding the best Catholic dating site for people like you is easy.  
We pray you find your match in God's perfect time.