Online Dating for Christian Singles
Christian people take bonding and dating with someone very seriously. Most of them only want to meet like-minded people who are serious about relationships and ready to commit. Namely, every Christian seeks to have a serious relationship with their partner, hopefully growing into a successful and happy marriage.
However, this busy life we're leading is full of everyday obligations, and searching for a partner in these times can be difficult. The church is a place where most Christians usually meet and bond. Sadly, many single Christians can't attend church ceremonies and activities because of their jobs and crazy working hours.
Luckily, this problem already has a solution. Online dating for Christian people is a very popular thing today. Most men and women are opting to date online because of the convenience and simplicity. If you also consider trying online dating, you're in the place to be. We decided to give you some valuable Christian dating advice and tips on how to date online successfully.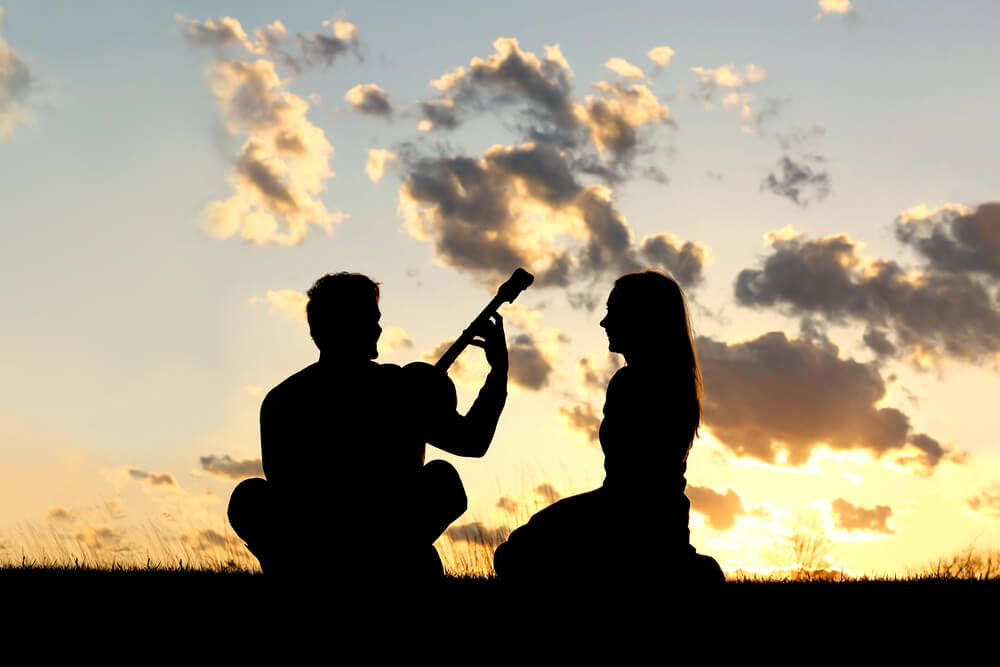 Advice on how to use dating websites
The number of dating platforms created for Christian singles is on the rise. That growth triggered the curiosity of many Christians to learn how to use dating sites properly. Well, most of these sites are easy to navigate and use, so you'll quickly understand how they function even if you're a tech-savvy person. 
However, if you want to get the most out of your Christian online dating experience, here are some steps you should follow. 
Carefully create a dating profile
Creating a dating profile is the first and crucial step when it comes to online dating. That profile represents you as a person and describes your interests and expectations. For that reason, you should have a serious approach and be detailed when you create it. 
People who have never used dating platforms usually rush to make profiles to explore their matching possibilities more quickly. Just remember, only well-organized, detailed, and descriptive profiles have an opportunity to attract attention from members and date successfully. 
Chat with members
The second important thing is to communicate with other users frequently on dating platforms. If you know what you're looking for in a partner, it will be easier to find it by just chatting with as many members as you can. 
You never know when you will meet a person worthy of your attention, so give a chance and exchange messages with other members. Remember that you also need to initiate communication if you want more options and meet people. 
Use features that dating platforms offer
If you want to find a partner that matches your sensibility, you need to use dating site features. The best thing about dating platforms is the ability to connect easily with someone who shares the same interests.
So, when you search for a dating site to join, select the one that offers compatibility quizzes, personality surveys, and private and open chat rooms. These features highly increase the chances of relationship-minded people finding someone who respects core values and shares the same passion for Christianity. 
The benefits of joining an online dating site for Christian singles
Christian people are used to going to church and attending ceremonies and activities that the church organizes. Most Christians don't see the point of online dating, but dating sites have benefits and advantages. 
Here are some of the most obvious benefits that are irrefutable. 
You can quickly meet single Christian women or Christian men. 
Most people will agree that only dating websites can help you find a partner in record time. If you want to meet a single partner that shares the same passion for religion as you, dating platforms are a place to be. 
When you join some dating sites, you'll be surprised how many young Christian people are members of these platforms. 
You can meet local singles near you.
Another great advantage of dating websites is that you can quickly meet a local single woman or man interested in dating someone with strong religious views. As we already mentioned, most single Christians are prevented from attending church activities because of their daily obligations, and you can hardly meet them at the local church. 
However, you can filter your search on dating sites by area and find a special someone who understands and cherishes tradition and the Christian religion like you do. 
You can discuss similar interests.
If you can't find people who understand your point of view in real life, you will indeed find them online. Living in a big city where not all people are Christians who share the same interests and religious views can be difficult. However, once you find someone who understands you, you will change how you think about online dating. 
Conclusion
Being a Christian comes with strong principles and religious views. Since we live in changing times where most people don't respect tradition and religion, it can be difficult to find a suitable partner that respects these core values. Fortunately, dating sites are perfectly blending modern and traditional. 
So, you should take that chance and search for a partner online. You'll be surprised how many religious people found their happiness and love on dating websites.