Online Dating for Black Women
Who could resist an intelligent and beautiful black woman like yourself? If you have been single for a while, that's because the competition is tough. If it's been years since you've met somebody interesting, don't despair. Another reason you're single is that you've been looking in the wrong places. 
Your being here is the beginning of the end of your life as a single woman. Once you create your first online dating profile, it shouldn't take long before you meet a fantastic person.
Sure, you need to find the best dating website for black singles women and take a few days to set up your profile and get to know the community. However, let's not rush into it. Let's quiet your doubts first and discuss the advantages, tips, and tricks of online dating for black women like you.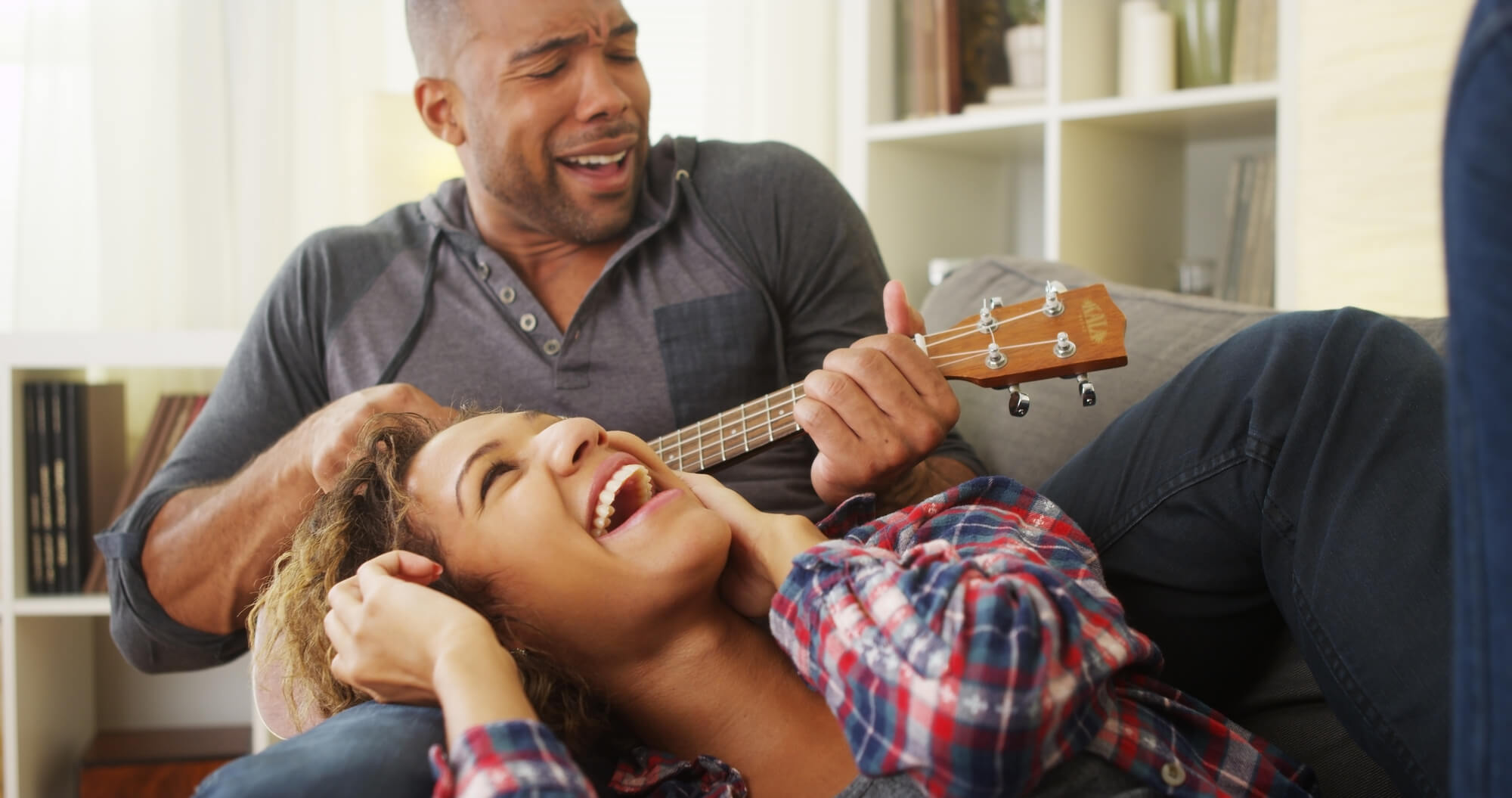 The advantages of online dating for black women
The world of online dating is vast and versatile, with incredible advantages for all of us. 
Online dating is easy compared to meeting people in more traditional ways. It allows you to stay home, tucked in your comfort zone, and chat about everything and anything without ever leaving your bed. You don't have to get dolled up and waste your time in crowded bars if you don't feel like it.
Everyone agrees that meeting people online is more convenient. It saves a lot of time and money, but best of all – it allows you to be yourself without any pressure of having to appear perfect.
Let's be honest: talking to strangers can be intimidating. The more you like the person, the more insecure you feel. When dating someone online, you can stop to think before you say something and read your sentences out loud before sending them. There's no reason to feel shy or anxious. 
How to find the best dating site for black women
The online dating community has been booming for a couple of years, with new dating websites and apps popping up daily. Currently, there are more than 8,000 dating platforms worldwide. Most of them are for the general public, while some apps specialize in niche dating and fetishes.
With so many options, finding the best dating site with black women can be challenging. It's easier if you know where to look, though. Here are the essential features a good website should have: 
A vast, all-inclusive community of users from everywhere around.
User profiles with a gender ratio of at least 60% men to 40% women.  
Powerful search options with filters to narrow down your search.
An enjoyable messaging feature where you can chat with no ads. 
An easy-to-use interface with options to customize your account. 
Responsive customer support and top-notch online safety policies. 
Kismia is an excellent example of a dating site for a black woman that offers all of the advantages of online dating. It has an extensive dating profile database with millions of active users and intuitive search options that can help you meet local men or look for relationship-minded women – whichever you prefer.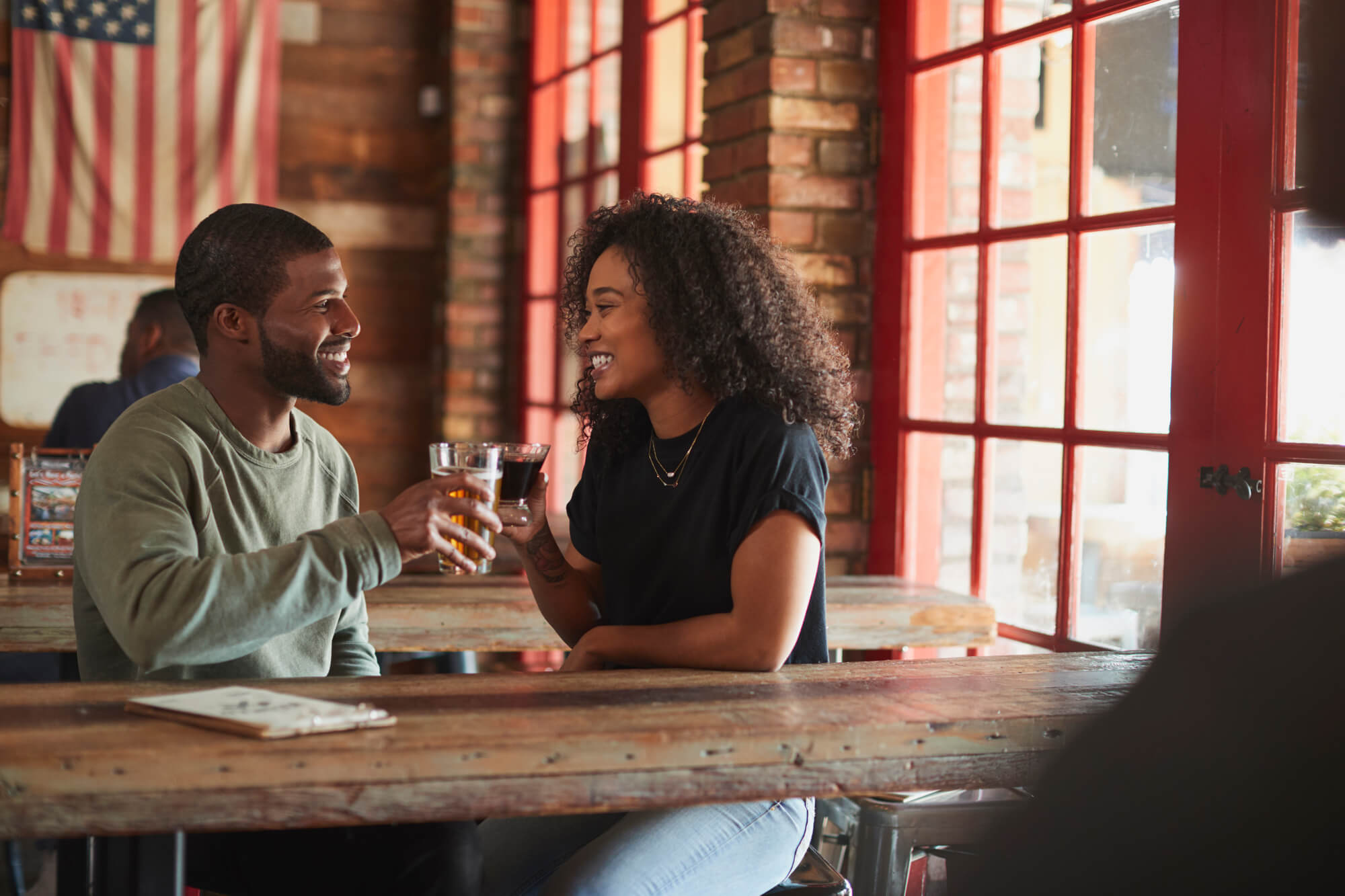 How to increase your chances of finding a partner
Depending on what you're looking for, it can take days to months to find the right person online. Are you a black woman looking to meet ebony singles women for hookups and casual flings? You might spend less time locating them than finding a long-term romantic partner of any gender, sexual orientation, and race. 
According to psychologists, these are the five best ways to improve your chances:
Figure out what you want and be upfront about your motives. 
Always be yourself: intelligent, silly, quirky, insecure, and natural. 
Don't chat with more than a couple of people simultaneously.
When you can't find anybody you like, relax your dating criteria.
When you find somebody you like, meet them in person ASAP. 
To clarify this last tip from online dating experts: it's a good rule of thumb to give yourself a three-week window for meeting your online date in person – but ONLY if you feel safe enough. 
Is online dating for ebony singles women safe?
This question brings us to our last topic for today – online dating safety. Since prevention is the best cure, we always advise against joining any dating website with black singles girls with an extreme gender ratio. Finding a gentleman is usually tricky when there are many competing men. 
Even if you're not interested in men but in online dating with African-American women, there are cautionary measures you can take, like reviewing the site's safety features, for starters. 
Make sure the online app has a "zero-tolerance" policy for discrimination before you join and privacy features that can make your dating experience more comfortable. You should never share your private information online, like your home address and personal phone number.  
Conclusion
Whether you're a single black woman in search of romance or looking to meet a black single woman to start a relationship with, the online dating community is an ideal place to meet like-minded people. We have no doubts that you'll find your perfect significant other in no time.