Dating Site for Gays
Gay love is finally out there in the open. In societal melting pots and cultural hubs throughout the world, you can see happy gay couples kissing and holding hands. Unfortunately, in some smaller places and less inclusive environments, gay romance is still a big taboo.
One way or the other, meeting eligible gay men hasn't got any easier. 
Everywhere you look, the scene is either too bustling or too secretive. As if meeting someone you like isn't hard enough, you also need to adjust your expectations and make compromises to meet theirs. Finding the person of your dreams seems like a nightmare.
However, meeting gay guys online is something else. 
Dating sites for gay men remove all the noise, confusion, and stress from the process of finding the right person. You can get to know like-minded men in a relaxed atmosphere on our site before you physically meet them. Stop wasting your time dating men you don't like.
The pros of online dating for gays vastly outweigh the cons. 
These are only a few of those we keep hearing about.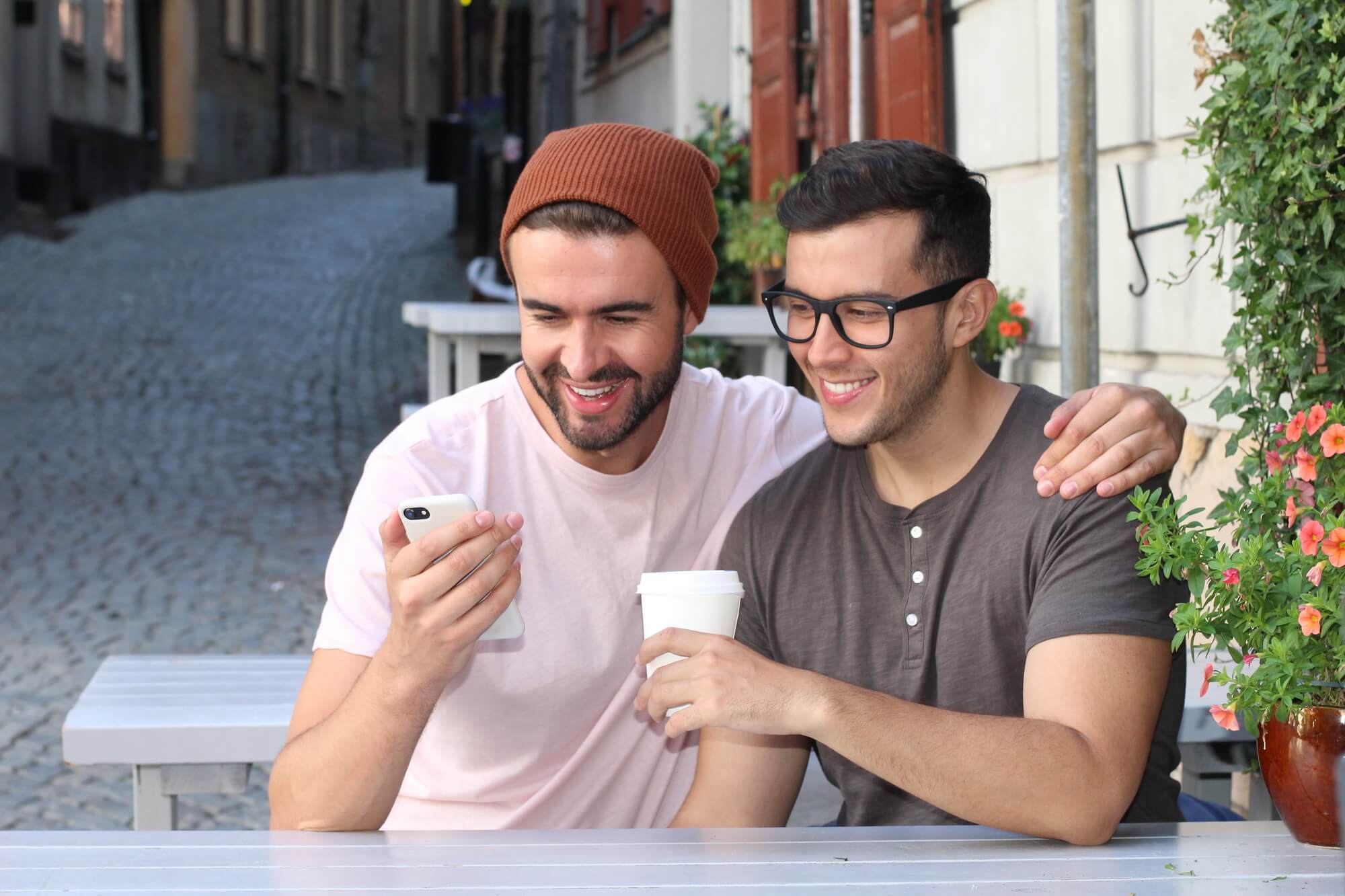 The good and bad of online dating for gay men
Among many other pros of online dating sites, simplicity must be the best one. From start to finish, the entire process is a breeze. After you've created a profile, the algorithm recommends the best match for your interests. Some choose casual romance – others pick love.
You don't have to guess what the other person wants – it's already on their profile.
Think about what this means. Even if you're looking for a long-term relationship, you can still take a night off and meet a sexy stranger with no strings attached, and vice versa. If you feel like you've had your fair share of casual, you can finally start meeting serious prospects.
Dating is so complicated. It's nice having something simple for a change. 
Other pros of online dating for gay men include:
There are so many different people to meet.
You don't have to leave your comfort zone… yet.
Texting is an excellent way to overcome shyness.
As any trustworthy dating site for gay man will tell you, online dating comes with a couple of downsides. The internet allows insecure people to misrepresent themselves, which happens on dating sites as well. You might meet someone you like online, but less so in reality. 
That said, always be careful when you decide to meet your online crush in person. 
Online dating is about widening your horizons
If you know what you want, congratulations! That means you've already had many romantic experiences, and you don't feel the need to experiment any further. Coming to terms with your romantic preferences is a huge relief, especially if you are a single gay guy.
However, if you're still unsure what you're looking for in a man, online dating is a fantastic way to find out. Here, you can meet like-minded guys that share your interests and passions in life. However, you can also talk to unique, exciting men, unlike anyone you've met before. 
On our gay male meeting site, the possibilities are endless. 
If this is your first time around, we recommend mingling with different guys for a few weeks. Especially if you haven't had many partners and if you don't meet many new people, this is an excellent opportunity to see what's out there and decide what you like. 
There's no reason to be afraid of being yourself
When they start visiting dating sights for the first time, many men find it hard to relax and not feel nervous. Every person is insecure about something. For some, this is physical appearance; for others, it's intellectual adequacy. You're always wondering – will I be enough?
This feeling is easier to shake off when you're dating online. 
However, this doesn't mean that you should paint yourself as someone you're not. 
Not only is this disrespectful of others' time and emotions, but it also complicates things for you. It might be exciting at first, but it's only downhill from there. If you decide to meet the person you're misleading for an actual date, you'll only have a lot of explaining to do. 
A relationship based on a lie never feels good, not even when it's casual.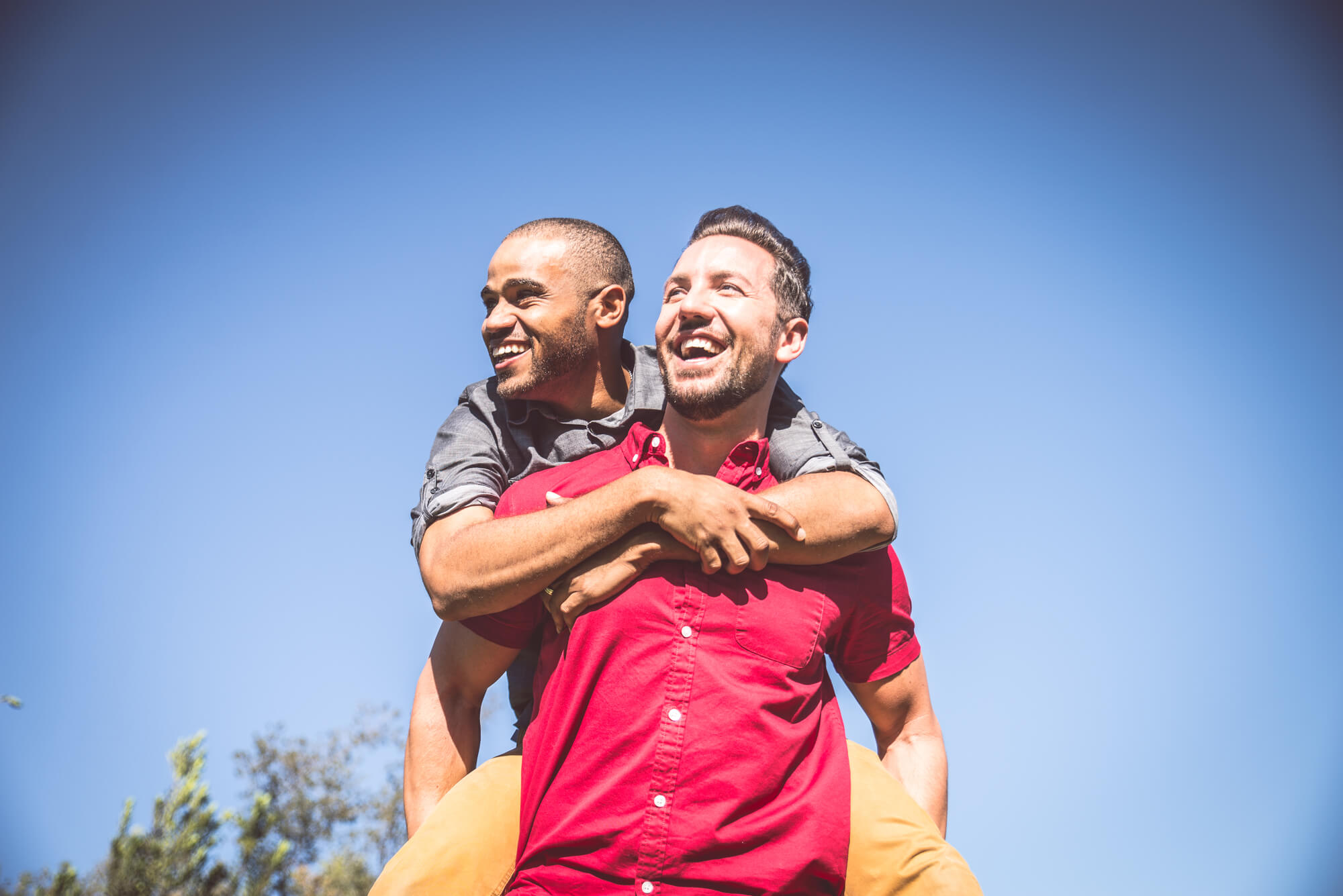 Fill out your profile and meet fabulous men
It's as easy as that!
Whether you're looking for relationship-minded men or you're still into casual dating, there's really no need to make online dating complicated. Like all mature guys, gay dating sites for single men are as straightforward as they come. Grab every opportunity. 
You might hold on to it or not – there are no rights and wrongs.
As for more general advice for enjoying our gay dating site for serious relationships to the max, we'd say don't waste too much time creating your profile. You'll need a good photo, a short bio, and a description. You don't need them to be perfect, just fun and honest.
Online dating should feel liberating. You're here to escape feeling judged and insecure, which happens all the time in real life, so don't allow anyone to make this experience stressful for you. Most of these gay boy friendly dating sites have hundreds of profiles – the moment somebody is cruel to you, swipe left.
Conclusion
We don't have any illusions about it – the right person is already waiting for you. 
Dating sites give you the freedom to be your true self and meet singles who like you for who you are. We're all adult men here, so let's act like it. Ignore rude people if you stumble upon them, and take all the best from online dating – simplicity, excitement, and experiences. 
And, of course, a chance to meet the proverbial love of your life.