Interracial Dating Site
Dating is a particular action when you meet someone new and exciting, spend time with them, get to know each other, and decide if you are fit for a relationship. There is almost nothing more special than this period.
Interracial online dating has become ever more popular nowadays. People are attracted to differences since they know that they will pique the mutual interest between their potential partner and themselves. Finding a perfect interracial match is an extraordinary experience, and we would love to help you out with that. Read our guide if you wish to learn everything there is to it!
How does online dating work?
Finding a perfect interracial dating site should not be a problem for you. All of them are special in their way, and you will find people of different races, cultures, nationalities, and interests everywhere you look.
Online dating works simply - you meet someone online with the intent of dating/entering a relationship with someone. Dating profiles are used (much alike on social media, only more oriented towards meeting new people than anything else). 
Your dating profile is essential when it comes to online dating. You will need to ensure that you have uploaded several high-quality photographs of yourself and write an interesting profile biography/introduction for people to see.
People will often notice your appearance first, especially when it comes to dating websites. Take good photographs of yourself, or have someone else do it first. This is a step in the right direction when meeting someone new. 
Keep in mind that while appearances can be significant, they are nowhere near the most crucial thing when dating online. Your personality will keep people around you and increase your chances of entering a relationship with someone new and exciting.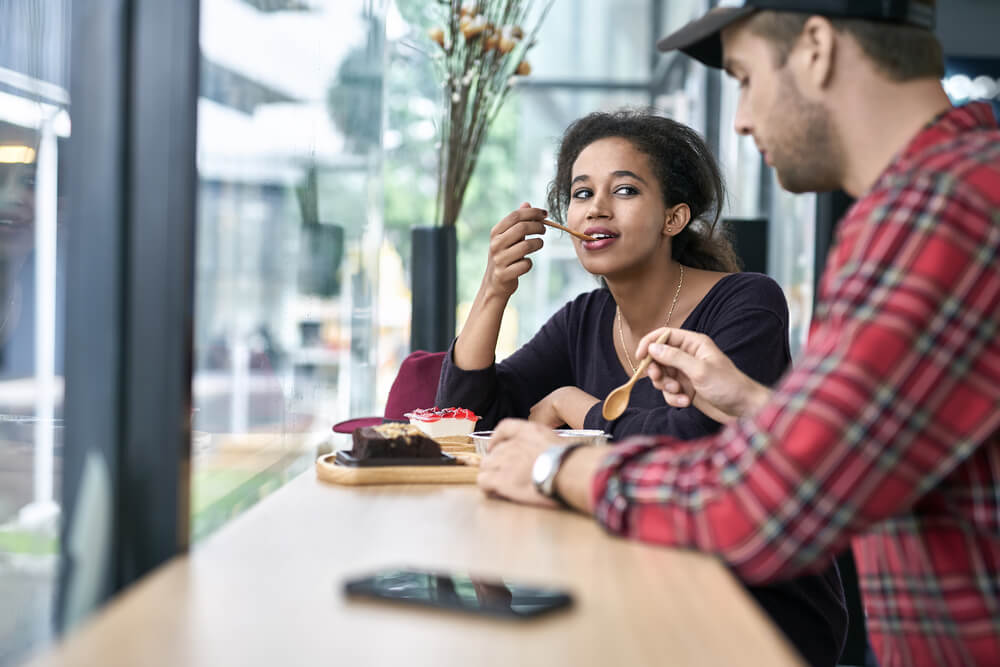 Are you looking for interracial partners?
There is no shame in admitting that you are interested in people of other races. We wholeheartedly feel the same as well. Dating and relationship preferences should never be set aside. We all have the right to choose a partner we would feel the most comfortable with.
Unfortunately, looking for mixed-race dating can be misinterpreted as a form of political culture in modern times. We believe that it does not have anything to do with that but with preferences when it comes to partners. Everyone is special and attractive in their way, but we have the right to meet and love whomever we want as human beings.
With this in mind, you can freely add in your online dating biography that you are interested in meeting like-minded people of other races or a race of particular interest to you. If you are into Caucasian, African-American, Asian, Asian-American, or any other race you might find interesting, put it in your profile. This will:
Increase your chances of meeting someone you like - Talking about your preferences before you meet someone is a good idea. It will set up clear expectations for a start.
Let everyone know that you are honest and know what you want in a partner - Knowing what you wish in a potential partner is an amazing idea. Always specify this in your dating profile.
Dating is a complex process. There are billions of people living on this planet, and there is always someone just right for any of us. All we need to do is find them on one of the best interracial dating sites.
Always be yourself
Liking someone of another race is simply not enough to get you a partner or a relationship. You will need to make sure that you are interesting enough for someone and vice versa. Therefore, you should always be yourself. There is no reason to fake anything. People will either like you or not, and eventually, you will find an excellent and caring partner.
Dating a different race is something that interests you, and this is perfectly fine. It is something you prefer, and it is something you should go for. However, that should still not be the ONLY criterion you should have. Never avoid giving someone you like a chance, regardless of race.
Remember, the crucial thing is to be as honest and open as possible when dating someone online. People have the right to learn more about you and you of them. Having a mature conversation is a safe and secure way of meeting someone that can potentially be the best partner you've had so far.
Conclusion
Make sure to check out some sites for interracial dating if you wish to meet someone special of another race. You can also use the "regular" ones, but with set preferences and specifications. No matter what, make a good dating profile, always be yourself, and meet someone who will always be there for you in the future. Good luck with this one!