Dating Site Over 30
Dating in the 30s is different from dating in the mid-20s. Let's be honest; when you were 20 years old, everything was more manageable. You didn't have any serious obligations, and you had more time to go out with friends and have an active nightlife. You probably weren't interested in finding a serious relationship. 
Now, in your 30s, you probably have a stable job and growing career that demands dedication and constant work. What's more important, you surely know what you're looking for in a partner, and you probably tend to find someone to start a family and grow old.
Luckily, there is online dating for singles 30 plus where you can meet like-minded people and find someone worthy of your attention. So, if you've never dated online but you're ready to try, you're in a place to be. We've decided to give you some valuable tips on getting started and navigating the world of online dating.
Tips on how to use a dating website for singles over 30
The world of online dating is enormous. Many dating sites are the best place to meet singles over 30 and find a lifetime partner. But, if you want to be successful in online dating, you should know some tips on how to use dating sites and how to begin a dating journey.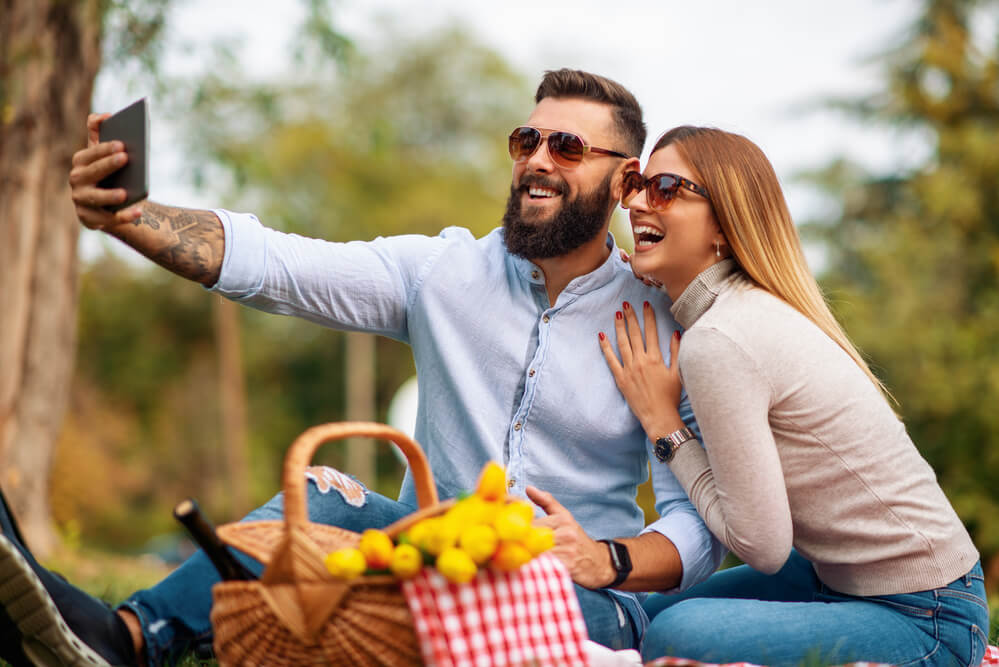 So, here are some of the most important things you should remember and follow.
Choose the right dating site!
If you want to find the best dating website for those under 30, you need to research your options carefully. As we already mentioned, there are plenty of dating websites, but some are specifically created for a particular niche. 
So, research which dating platforms are suitable for people in their 30s, and carefully choose which one you want to join. Remember to see if the services and features that the site you chose is offering are suitable for your needs. 
Make a detailed dating profile!
You need to have a serious approach to this step. Your online dating profile needs to be detailed, thorough, and filled with interesting things about your personality. So, don't rush to make a dating profile and always fill a personality survey if the dating site you pick actually has one. Remember to describe yourself and your personality, and mention what your interests and hobbies are. 
Always be clear about your needs and expectations!
If you ever questioned how to meet people in your 30s, your answer is to be straightforward. So, try to be completely open about your needs and what you expect from a potential partner. 
Just be who you are, and you will surely impress others with honesty and improve the chances of finding someone special, no matter if you're looking for relationship-minded people or just a casual hookup. 
Remember to communicate with people!
If you're open and communicative, your chances to meet people on online dating platforms will be significantly higher. More importantly, this will help you relax and gain confidence. So, don't avoid communication and chat with as many members as you can. 
Why join a dating site in your mid-30s
If you have ever wondered where to meet singles in your 30s, you probably don't know that dating websites are the best place to start your search. Online dating has plenty of advantages over traditional dating. Aside from the fact that it is much easier to find a partner on dating platforms, online dating offers some other benefits. Here are some of the reasons why you should consider dating online. 
It's convenient and easy!
Online dating is more manageable than traditional dating in many ways. Until you find someone you want to meet, you won't have to worry about whether your hair looks good or if you'll have time to get dressed and go out on a date. 
You can just date from the comfort of your home, and all you need is a fair Internet connection and a computer or a mobile device. 
You have no limits in terms of location!
Most dating websites have users from all around the world. There are no limits in terms of who can join because people from all parts of the globe can use dating platforms. That means you can meet local singles near you, but you can expand your search and date people of all cultures and nationalities. 
Higher chances to find your soulmate!
Probably the best thing about dating sites is that you can easily find like-minded people, and that certainly means there's a higher chance you will meet your soulmate. Most people are joining dating platforms because they are interested in finding serious partners and genuine relationships. 
You will have an unforgettable experience!
Even if you don't find a partner, you can have a fantastic experience. Most people on dating sites are very polite and communicative, and you will indeed find people that will, at least, stay in touch with you and probably become your friends. 
Conclusion
As you can see, there's nothing scary about online dating. It's easy and convenient, and you have chances to find a partner in a record time. You just need to have the correct approach and follow the tips we gave you, and you will see that online dating can be even more interesting than traditional dating. Have fun and good luck in your search for a special someone.