Online Dating for Rich People
"There's plenty of fish in the sea." You hear this all the time when you're solo. However, after swimming in that sea for an extended period with no luck or success, it becomes apparent that you will never meet anyone. Online dating services for wealthy singles are a wonderful reminder that you are not alone.
Your odds of meeting someone on a date, at a bar, or via a friend are slim. 
The number of online matches is way more significant, and it gives you more
opportunities to find the right person.
Most dating services have tens of thousands, if not hundreds of thousands, of users, all of whom are looking for love and soulmates online.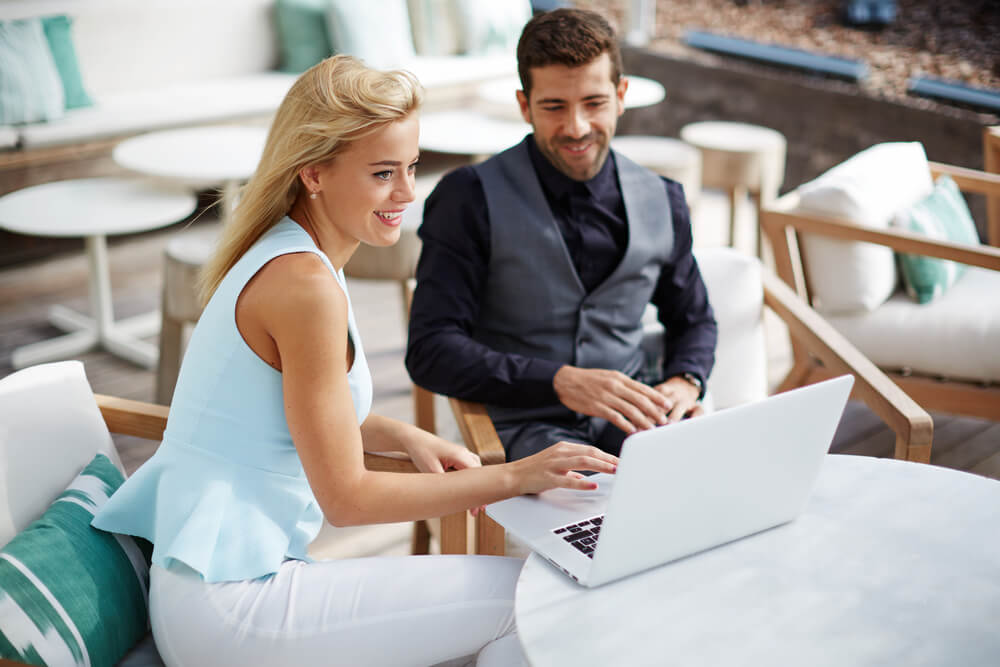 Tips on how to use online dating services for wealthy singles
Finding love and companions online is full of uncertainty and stigma, but the success rate is pretty high because of the many advantages online dating offers! 
We don't have many possibilities to meet new people or receive adequate social affirmation from our surroundings. 
Dating sites may be a terrific way to relieve stress. You might get a lot of remarks that "raise" your self-esteem. This is sometimes essential. Here are a few valuable tips that may help you find a significant other.
Make sure you are ready to meet someone new!
It's good to be fully prepared so that you can make a solid first impression and have enough self-confidence to meet someone who can complete you. Make sure you're ready, open, and dedicated before creating a profile on one of the dating websites for the wealthy.
You could find someone who will complete your life and meet your expectations in exchange.
Find the best dating site for yourself!
Choosing the right dating site for rich people can help you achieve what you have imagined. It requires time and research- you want to find one that meets your needs, desires, and criteria.
Ensuring the safety and security of your personal information is also essential. 
Once you are ready to begin your dating experience, be positive that this is an ideal dating site for you.
Take advantage of personality tests, search filters, and smart algorithms!
Personality tests, complex search filters, and clever algorithms can link compatible men and women. A growing number of dating services have started enhancing their offer and method for finding a compatible match. If you pick a dating service that incorporates personality tests, don't dislike it; instead, fill it out completely. 
According to the information you put out there, there's a strong chance you'll get along. In such a situation, it's up to you to figure out if there's chemistry. This is a great tool you can use in your favor. You can also look at the personality-matching test; it can help you meet minded-like people.
Make a good dating profile!
Since your profile on a dating site for wealthy people is like your "love" ID card, it must show your positive qualities in a way that does not seem boastful. Let's be careful not to reveal too much - this could rule out a mystery factor. Online or not, it's essential to keep a little secrecy in the game of seduction.
It's crucial to know what you're looking for in a relationship or in a partner. You can express that on your profile, but it's also beneficial to keep a mysterious aura, like in the real world. People will wish to contact you and learn more about your qualities.
Make a great first impression!
In the realm of online dating, the initial message you send to someone may be necessary. People find it challenging to develop and produce an engaging message that will break the ice. The message may be flirtatious while still being acceptable, leaving a positive impression.
We're here to assist, so do not worry! Avoid sending the same, generic messages to the same people; the opposing side could think you didn't put enough effort.
Short, vague messages, such as a simple "Hello," should be avoided, as should large, boring texts.
Keep your message to just 2-3 sentences and conclude with a question to start the conversation. This will undoubtedly set your dating site message apart from the others, attracting the attention of the "right ones."
Be patient
It takes time and effort to build trust and connections with others. There's nothing wrong with taking your time getting to know your significant other. Send as many messages as you can and get to know the individual online before meeting in person.
Don't feel disheartened if you haven't met the proper person after a long period. It is pretty unusual to find the perfect person right away outside of the Internet and online dating. The best things in life take time.
Conclusion
Online dating is a terrific place to start and lay the groundwork for any future relationship. It is up to you whether it will come true after the first physical meeting, if it happens at all. Dating sites result from technological advancements, which give you plenty of alternatives and possibilities.
Finally, we wish you success with this information. Now that you've learned more about online dating, you're ready to begin a fun trip and achieve your goals.