International Dating Site
Are you looking for the love of your life across the world? There are millions of singles around the globe trying to find lasting love, so using international online dating is a good starting point. 
According to an online dating study, 91 million people around the world use partner-finding sites. A survey conducted in Great Britain showed that 10% of the population is dating online. 
During the epidemic, the number of people going on dates and traveling abroad dropped significantly; therefore, online dating became a very popular tool for meeting singles of different nationalities. People are increasingly turning to international dating sites. 
Some people prefer to meet local singles, but others find it more interesting to date someone from a different part of the world. Being an active member of an international dating service allows you to meet a person similar to you, fun, and with whom you share different interests. Who knows, maybe this is the perfect way of finding international love. 
An international dating website is an excellent option for meeting a partner from another country and an ideal platform for sharing knowledge about different cultures and learning new languages. Dating overseas can be exciting when in one place you can connect with attractive people from all over the world, learn a lot of new things, and find your perfect match. 
It has been proven that in choosing a partner, a person often chooses those who are similar in education, interests, age, and location. By sharing your interests, desired country, details about your personality and preferences, an international dating site will help you find the person who suits you best.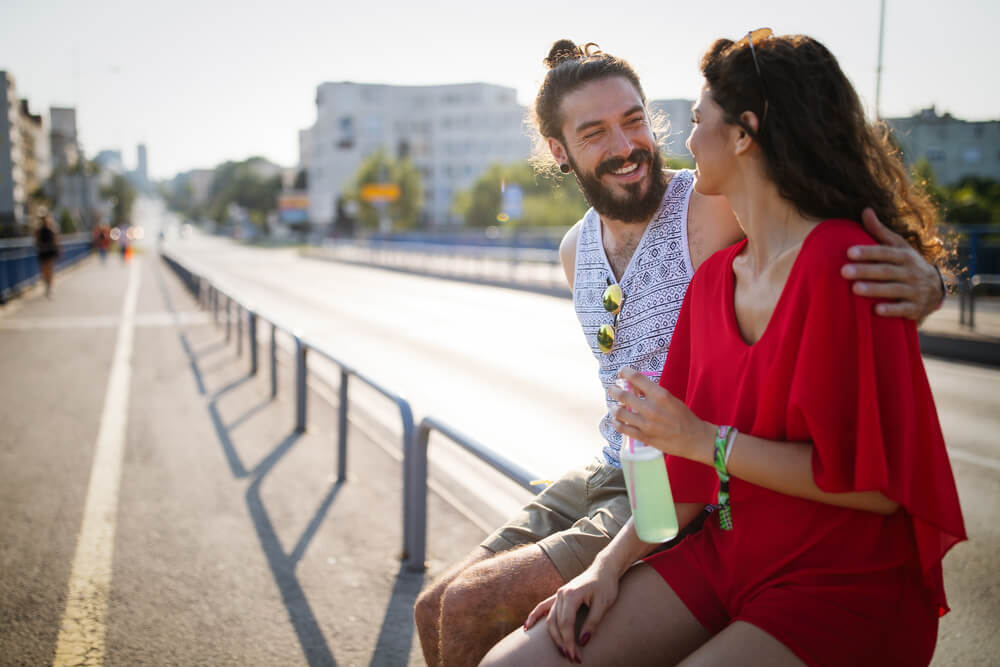 The benefits of meeting people online!
Convenience
The process of logging in to international online sites is not complicated at all. Initially, determine your interests by filling out questionnaires and basic information, and you are ready to go! Whether you're looking for your crush while sitting on the couch or hiking, the sites let you know about every match that occurs on your profile and make sure you reply to messages on time by letting you know if you're inactive.
Personality test
A great feature that most dating sites have today is a personality test. Answering questions about you will increase your chances of meeting a person who is more like you and reduce the chance of wasting time meeting people who may end up not being similar to what you are looking for. Although it sounds a bit frigid, nowadays, when we live quickly and efficiently, we try to make the best use of time, so the pre-visible preferences at online dating sites are convenient for everyone looking for similar persons to themselves.
Saving time
The time to go to several meetings over the years and the impossibility of finding a partner is over. There will be no more bad dates and wasting time on the wrong people. By joining this kind of dating system, you will narrow your search and save time that you can use to meet like-minded people who are closer to your interests.
Legitimate international dating site and safety precautions
We live in an era of online functioning where there are always risks of fraud, identity theft, or abuse. Although there are countless international dating sites, by doing research, you will easily find out which ones are excellently rated and which are considered to be reliable and trusted for use.
It is never too late to be extra careful: read reviews, research studies, read blogs, ask acquaintances or join groups that share information and their experiences in online dating.
When talking about singles on dating sites, it is essential to remember that you can report or ask for the person to be checked whenever something seems suspicious to you. 
Although sites usually have privacy policies and verification systems, it does not necessarily mean that something cannot be missed. In communicating with potential partners, you must be careful in sharing personal information such as an address, bank account, login details, and anything that may endanger you in any way.
What is the best international dating site for you?
Depending on what kind of relationship you are looking for, your personal and professional habits, and your pace of life, different sites specialize in meeting all your needs. Most sites have personality tests or questionnaires and matches between users and other single people using an algorithm focused on their responses.
Whether you want to meet relationship-minded, you are marriage-oriented, or you are for something more casual, here are a few categories you can keep in mind when deciding on a site to join in the search for the perfect partner. So, websites can be specified for:
Serious relationships
Professionals and busy people
Casual dating 
To meet the elderly
Personality matching system
Seeking a marriage
Conclusion
It might seem that everything on dating sites should go quickly and efficiently. You expect the system to predict the people who suit you accurately. In any case, it is not out of place to be open to communication with people who may surprise you and who you will fall in love with. Don't be too exclusive, because even though a person is quite different according to the criteria we have listed for the search, this person may be perfect for you.