Online Dating for Senior Men
Love is a universal thing, and no matter how old you are, you always need it, along with compassion and connecting to people who care for you. Having a loved one means that you'll never be alone, and you'll have that someone when you need them the most. 
Bonding with others is the very fabric of human nature. Therefore, it's only natural that you're yearning for bonding and sharing the love you feel inside. If you're a senior man looking for a relationship, hoping to meet local, relationship-minded people, online dating can help. 
First of all, you're not alone in this as many seniors are looking for the same thing. Second, you have plenty of top dating sites for old men to tap into in order to find what you're looking for. Online dating for single men is an excellent way to meet many attractive people you can bond with, talk to, share your passions, and finally meet in person. 
In this guide, we're going to share some useful tips on how to get into online dating for single old men and give you our comprehensive list of the best dating websites for senior men you should check out.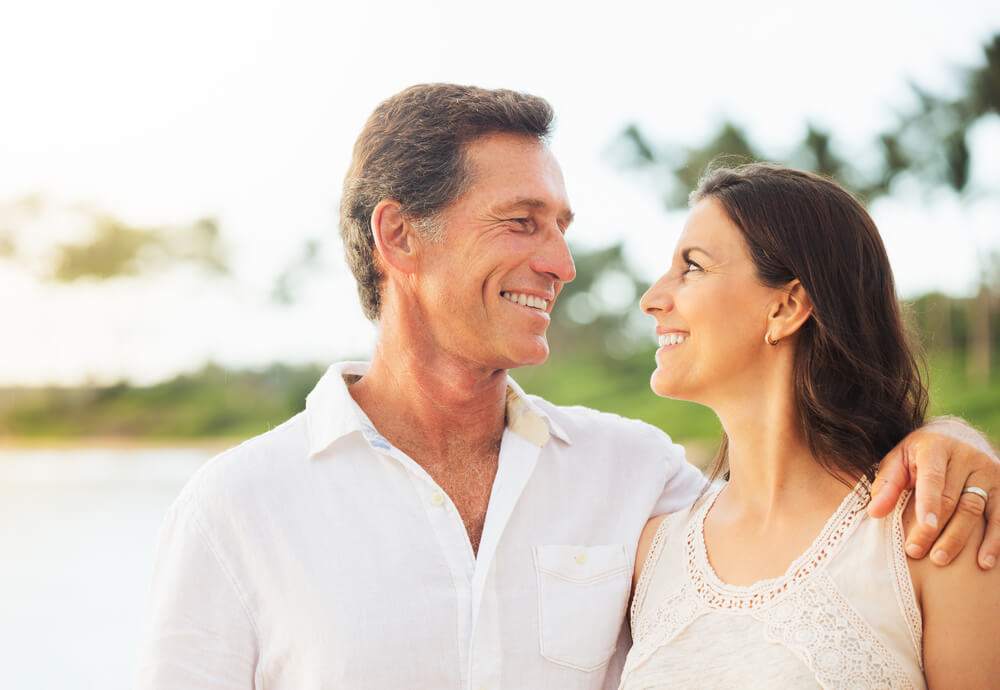 Online dating for single old men
Online dating can provide you with an exceptional selection of compatible people who could become your potential partners if everything goes well. However, online dating also imposes a few challenges that you should know about before you proceed. 
There are many positive sides about looking for a relationship and love on top dating sites for old men:
There's a wide range of suitable websites for every dating preference out there;
The best dating sites for senior men cater to your preferred demographic;
Online dating sites gather all sorts of internet users from all over the world;
You can choose to meet local people or broaden your search;
There is a variety of dating sites that allow you to use them for free;
Online dating is absolutely safe and secure.
Online dating is meant to make meeting people easier, more convenient, and trendy. While many seniors believe that it's something reserved for the younger generations only, they couldn't be more wrong. 
The top-rated dating websites we're going to mention here also gather huge communities of like-minded people where you can find a lot more than just a connection with others. You can make friends, meet local people you've never crossed paths with before, find a relationship, experience new things, and so much more.
Tips for the best online dating for senior men
Before we move on with our list of the ultimate websites for older dating, we're going to share a few useful online dating tips for older men to get you started.
Choose a dating site carefully!
The only way to ensure you have the most exciting, efficient, and successful older dating experience online is to research a few apps and sites and see if they meet your expectations. Take your time to find the right platform for your needs. Look for the one with the most active members and make sure that it's a niche site that caters to your exact age group and dating preferences.
Set some dating goals
Before you dive into it, take some time to think about your dating goals. Think about what you want and need to see if you're prepared to commit or you're into something more casual. If you're looking for a relationship, state that on your profile. On the other hand, if you're into casual hookups, make sure others know about it.
Be proactive
Instead of putting pressure on yourself, just accept who you are and know what you want. It will take some time for you to adapt to the online dating scene, but things will start working out once you do. If you see someone you like, don't hesitate to make a move.
Best dating websites for senior men
Kismia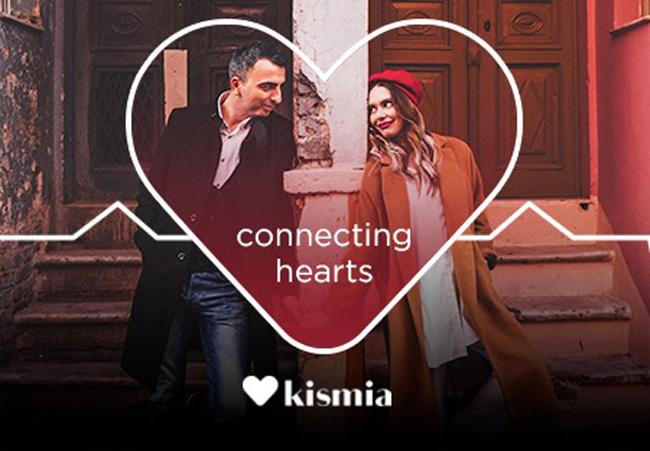 Kismia is an excellent dating site for seniors where you can find soulmates, relationship and marriage partners, friendship, and more. Joining the site is free, customer support is available 24/7, and the matchmaking system works like a charm. Signing up is simple as well.
Pros
Simple registration
Finding matches is easy
Free signup
Responsive customer support
Lots of search filters
Cons
The site is loaded with annoying ads
eHarmony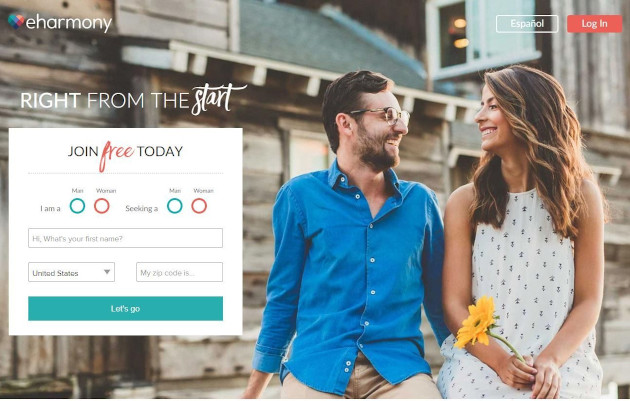 With more than 129 million users worldwide, eHarmony is the dominant force in the online dating space. It caters to an extensive range of dating preferences, seniors included. The site gathers tons of senior males and females, and although the registration process takes a while to complete, it will be worthwhile. The site is geared towards finding long-term, serious relationships.
Pros
Number one dating site
Good gender ratio
Active members
Minimal fake profiles
Cons
Lengthy signup process
Premium plans are a bit expensive
Senior Match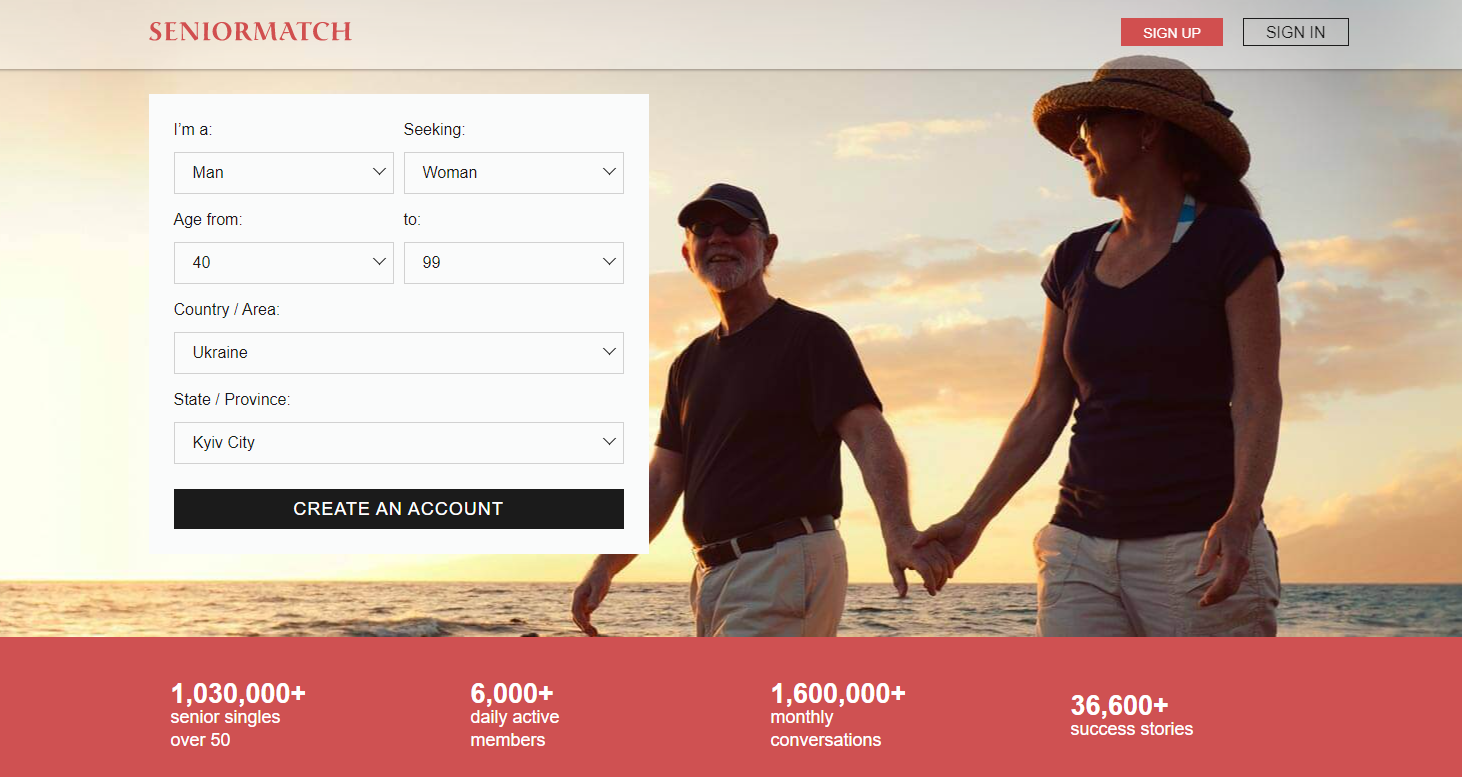 Senior Match is one of the most effective dating websites for seniors with the most success stories. It offers pretty much everything you need to find dates with ease. More importantly, the site offers free memberships so that you can test it before you subscribe. Finding matches is a breeze, and there is an array of top features for starting conversations. The site is reserved for seniors only.
Pros
Huge senior community
Fantastic matchmaking system
Top communication options
Free membership
Cons
Lots of inactive members
Need a premium upgrade to filter out inactive profiles
Silver Singles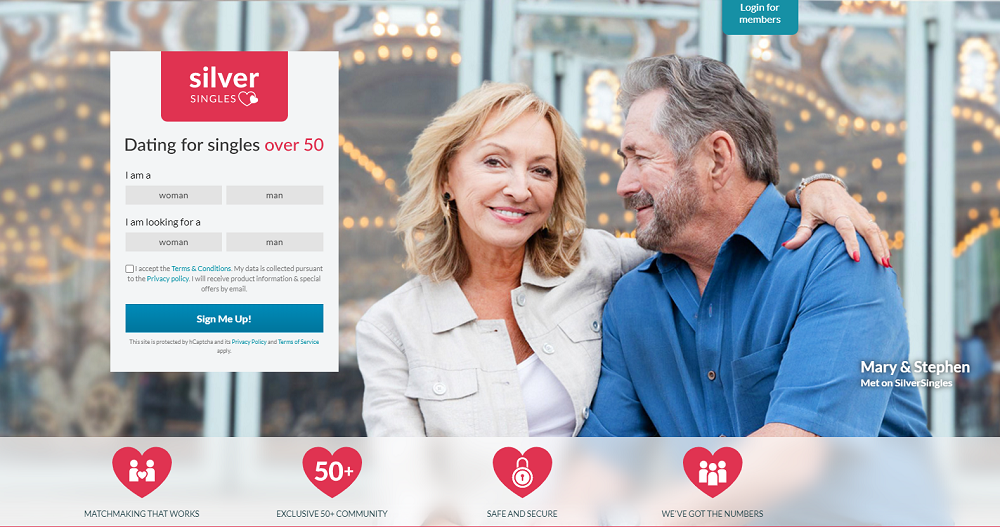 Silver Singles is an exclusive dating site for seniors that offers a wide range of dating choices. If you're into marriage, a serious relationship, friendship, or a casual date, the site will deliver. The site provides top matches every day, and there are plenty of options to start a conversation with people you like. 
Pros
User-friendly interface
Daily match recommendations
Cons
Signup requires answering 125 personality questions
You need to upgrade to premium to see photos of other members
Singles50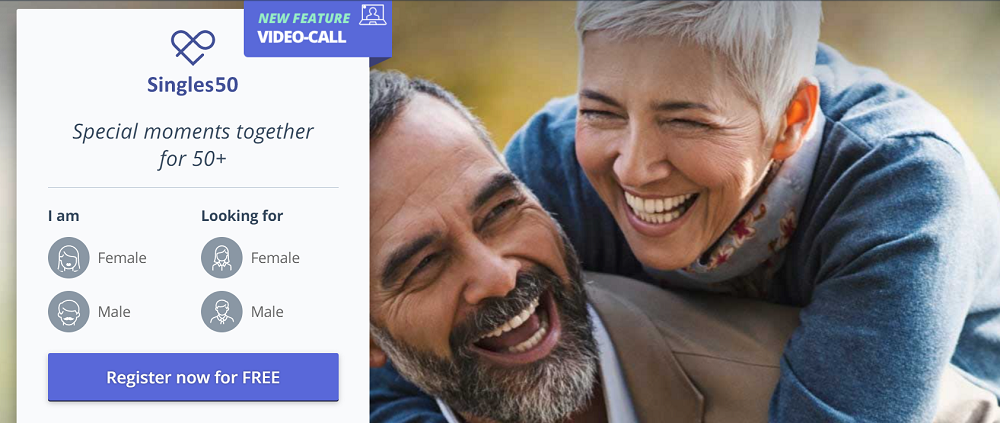 If you're into a serious relationship, Singles50 is the right dating site for you. While the signup process is a bit lengthy, the site allows you to use some of its services for free. Women have the privilege of sending free messages, and you can read the first messages in your mailbox for free as well. It's a site that caters to seniors looking for deep commitment and serious relationships.
Pros
You can try and test the site for free
Marriage potential
Compatible matchmaking
Straightforward interface
Cons
No mobile app
Customer support isn't responsive
Fake profiles
Conclusion
If your goal is to find a meaningful connection, these sites can help you. These are the best dating websites for senior men that offer many options and everything else you need to find what you're looking for. Keep in mind that the more effort you put into completing your profile, the easier it will be to find the most compatible matches.